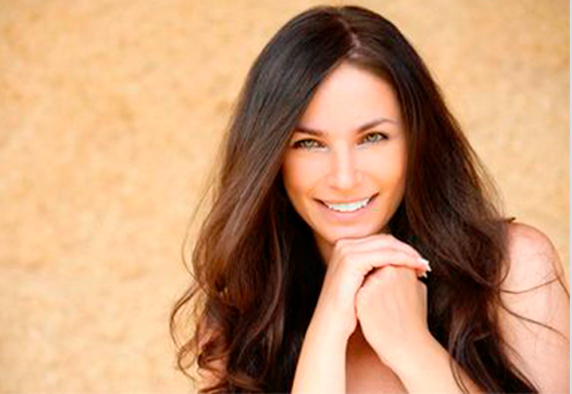 1. Will hair extensions damage my hair?
Hair extensions when properly installed and maintained should not cause damage to your hair. However, hair with hair extensions requires more care than usual. At Xtension Envy Salon in Scottsdale we recommend daily care, along with a little extra care on a weekly basis. We also recommend that you thoroughly inspect your attachments every Four to Eight weeks, in order to enjoy your extensions as long as possible, but also to avoid tangling and unnecessary wear on both the extensions and your natural hair. We also recommend that you use Sodium Sulfate free products, and others that are specially formulated for hair with extensions. The products contain a large amount of moisture and nutrition, which hair extension in Scottsdale are particularly in need of, and especially if you live in a dry climate like that in Arizona. It is also important that you attach and remove your hair extensions properly, this is why you need a Professional Hair Extension Specialist to install them. We often get in clients that try installing them or having a friend installing them and they have issues, and often damage their hair by not installing them properly.
2. What is the best way to care for my hair extensions?
Make sure you brush from the ends to the roots so you do not pull out the hair extensions. You also do not want to use oily and heavy styling products as they may make the extensions slip or come out. Wash you hair a maximum of 3 times a week with a sodium sulfate free shampoo. If you are using a hair dryer or heat irons always use a heat protect ant product.
3. What color should I choose?
Our Stylists can help you choose the perfect color or blend for your hair. Choosing a color for your hair extensions can seem like a challenge. You may be unsure what color your natural hair really is, or you might be wondering what color actually suits you best. At Xtension Envy In Arizona our Professional Stylist make it easy as possible for you. We offer a large selection of different colors, lengths, and blends of colors.
4. What method should I choose?
Choosing the right method might sometimes seem difficult, but it doesn't have to be. Before you get your hair extensions, make sure you come in for a free consultation with one of our professionals. They will discuss with you the best methods that will work with your lifestyle. At Xtension Envy we only offer the Best hair extensions in Scottsdale and do a number of methods so you can choose the one that suits you. We offer I-Tips, Tape in's, and the Beaded Weft method.
5. How long will my hair extensions last?
Depending on the hair quality you choose, the durability of your hair extensions. How long your hair extensions last will also depend on the type of attachment and method you used. Permanent extensions can last up 6 months with proper maintenance . Xtension Envy Hair Extension Salon in Scottsdale offers a membership that includes your regular maintenance so you always look great.
6. How long does my hair have to be?
In order to make make sure your extensions transition nicely from your normal hair, we recommend that you have at least ten centimeters of natural hair. If you already have long hair, don't despair. Xtension Envy Hair Extensions in Scottsdale Arizona will give your hair new life. If you're not looking for length, you may want Volume or maybe just adding color. Xtension Envy Hair Extension Salon adds extensions for many reasons.
7. How much do extensions cost?
Depending on the hair extension you choose, the price will vary, based on color and length of hair. Xtension Envy in Scottsdale offers you the highest quality hair at affordable prices for everyone with their exclusive membership model.
8. Why should I get Extensions?
There are many reasons for getting hair extensions.
Special Events
Alopecia causes loss of hair.
Menopause , change of life.
Stress can lead to hair loss.
Adding color for fun or so you don't damage your hair by over processing.
Adding volume to your hair.
Adding length to your hair